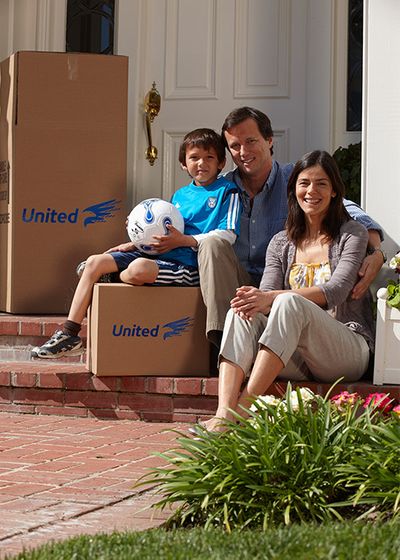 Residential Moving
Whether you are moving locally or long distance, Blue Line Moving & Storage can help. We can assist you in your move from packing your belongings, to carefully loading our vans, to setting up your furniture in your new home.
Our experience and commitment to quality allow us to offer dependable household moving services that are unsurpassed in the moving industry.
We want to make sure that your move is successful, so here are a few moving tips to make your life easier during the moving process. For a complete list of residential moving tips, talk to your mover.
Packing Tips:
Before you start packing, determine what you want to move, discard or sell. Make a few extra bucks and spend less on moving when you eliminate the clutter.
Use professional-grade boxes when you move. You want your belongings safe, so insure their trip with heavy-duty moving boxes and industry-strength packing tape.
Tips for Moving Day:
Write "Open first" on the items you'll need right away at your destination.
Help your residential movers stay safe by clearing sidewalks and driveways of snow, ice or other debris.
Make sure you know which items can and cannot be put on the moving truck (e.g. flammables, cleaning supplies or high-value items).
Update your address with any carriers you currently use (e.g. phone, cable and Internet services).
Help your movers find items in need of transport by keeping boxes out of crawl spaces or confined areas in your home.
Talk to Blue Line Moving & Storage about any belongings that may have to go through a special packing process (e.g. waterbeds, grandfather clocks or pool tables).